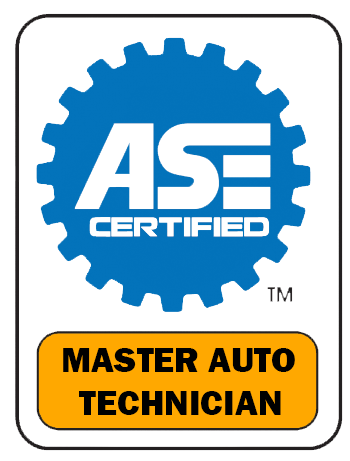 LEARN ABOUT YOUR CHECK ENGINE LIGHT
Why this little icon is the most important part of your dash
Whenever you start your vehicle, you may notice several icons on your dash panel, including your check engine light, come on for a moment. This is normal, as it usually means that your vehicle is testing the circuits for each of these indicators. The problem occurs when one or more of the lights stays on after this process is complete. 
Wondering what your check engine light means? While this warning light can indicate a variety of problems, an experienced auto service technician can usually figure it out fairly quickly. When you come to us with a glowing or flashing check engine light, our team members will conduct a series of diagnostic tests to help us understand what's going on with your vehicle. Then, we'll come up with some suggested next steps to help you solve the problem as efficiently and affordably as possible—with the highest-quality service and parts. 
Once your repair is complete, we'll also show you how to reset your check engine light. That way, it will be ready to go the next time there is a problem.