Serving Long Island since 1991. Give us a call, we are happy to assist you.
Serving Long Island since 1991. Give us a call we are happy to assist you.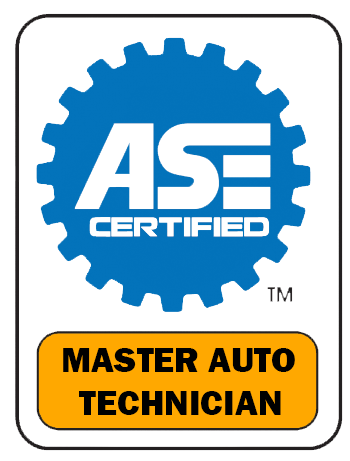 Computer Diagnostics Services
Why you need computerized truck diagnostics
Trucks, cars, and every other vehicle on the road have got a lot more complicated over the years. With electronics and computerized modules managing most of your vehicle, engine diagnostics can often only be done digitally. Find the problem quickly and get it fixed properly using digital engine diagnostics.
TLC Auto & Truck has been around since 1991, so we've had thirty years to build our reputation. Our customers love us because we're experienced, quality oriented, honest, and reliable. You will too.
Computer Diagnostics Services
Computer diagnostics services for vehicles allows us to find problems quickly and fix them effectively. Save time and money by ensuring your mechanic shop uses the latest technology to keep your vehicle safe and on the road.
Truck Computer Diagnostics
Trucks are even more complex than regular vehicles. The bigger they are, the more moving parts and potential problems are hiding under the hood. We've got all the equipment and expertise to digitally diagnose any truck problem.
Diesel Engine Diagnostics
Diesel engines are a different beast altogether. They're powerful and fuel efficient, but you can't get them fixed just anywhere. We've added advanced digital diagnostics to our service offering, so we can get your diesel engine vehicle back on the road faster and make repairs better.
Engines have always been delicate and carefully balanced. Finding problems and getting them repaired used to be trial and error. We depended on the highly trained eyes and years of experience of our team. The eyes and experience are still here. We just use advanced engine diagnostics to speed up the process!
OVER 30 YEARS OF QUALITY SERVICE
Give us a call, we are happy to assist you.
WHY CHOOSE OUR Computer Diagnostics Services
We are well-equipped for fleet repair and maintenance. We currently work with fleet management companies: Element, ARI, LeasePlan, Ge Capital.
No second vehicle? No worries. we've got your back, we'll pick you up and drop you off for free!
We've been reliably repairing cars, trucks, trailers, and RV's for almost 30 years.
There are no gimmicks here. We tell you what needs to be fixed and get the job done.
Authenticity is our brand. Bringing you complete and genuine service with a smile.
Guaranteed (most) repairs for 24 months or 24K miles, giving you peace of mind.
What Makes Computer Diagnostics Better?
Repairing vehicles has always been about experienced mechanics and quality parts. But then engines became more complex, and more electronics and digital components found their way into vehicles. A practiced eye and skilled hand are still essential parts of the repair process, but today, we need to know more about what those digital components are doing.
Computer diagnostics for all kinds of engines use specialized equipment and software to access those complex systems. It gives us a detailed picture of what is going on in your engine and it's management system.
When we know where the problems are, it's quicker, easier and cheaper to repair, replace and tune up the parts that need it. So, you can get back on the road faster, safer, and better than ever.
How Do We Use Computer Diagnostics?
When you book your vehicle into our shop for diagnostics and repairs, we do all the usual things. We get information about what you're experiencing, visually inspect your engine, and try to narrow the problem down to a few likely suspects.
But then we take it to the next level with technology.
Computer diagnostics equipment for trucks and cars plugs directly into your vehicle and accesses all the electronic and digital components that manage your vehicles' engine and performance.
Information is downloaded from those components, and where there's a problem, we'll see an error code. That error code tells us where the problem is, what's gone wrong, and how we should fix it.
Armed with digital engine diagnostics, our mechanics can make the right repairs, at the right time, and get the job done right first time.
Benefits of Computer Diagnostics
In the past, even the best mechanics sometimes had to make educated guesses. Computer based diagnostics takes guesses out of the equation, for more accurate fault finding and better diagnostic capabilities.
When you can skip hours of diagnostics and trial and error, customers save on repairs. With computer-based engine diagnostics, there are fewer labor hours required to get your truck fixed and back on the road, so you can save a bundle.
Computer based engine diagnostics has allowed our team to break the cycle of time-consuming repairs. Within record time of arriving for your appointment, our team can plug our high-tech equipment into your vehicle and find the problem. So, you don't wait longer than necessary!
More About Digital Engine Diagnostics
It's important to note that there's no one size fits all vehicles digital engine diagnostics system. Different manufacturers and different models might use different hardware and software, and error codes might be different.
Error codes also change over time, and it still takes an experienced mechanic to accurately assess and diagnose the engine diagnostics information.
So, while there might be DIY equipment for computer-based engine diagnostics out there, we don't recommend that you use it for anything other than informational purposes.
Trust our team to get the readings right, and then take the right action to fix the problem.
Digital Diagnostics by Another Name
SOFTWARE, FIRMWARE UPDATE AND CO
You might find digital diagnostics elsewhere online. Some people call digital diagnostics for your engine a "software update." Other people might refer to firmware update.
Some people call the process of plugging in and diagnosing your car, and then fixing the problem "resetting your engine."
Whatever you call it though, there are several steps involved.
First, you use the hardware and software to scan the vehicle. Then you interpret the error codes. Next, you repair the problem that is causing the error, and finally, you check that the error code is gone.
There's a bit more to it than just resetting your engine, but when it's done right, it's a very efficient way to get the job done right!
HONEST & RELIABLE REPAIRS
Don't compromise on safety for yourself or others on the road. Drop by our shop, schedule an online appointment today or give us a call
VISIT TLC AUTO & TRUCK REPAIR SERVICE CENTER
As a family-owned business, we strive to bring our family values to yours, so you can count on us to get the job done right the first time.
We fix everything, including but not limited to:
Contact us at any time to learn more about what makes TLC a special shop.