Auto Repair in
Babylon NY
Reliable Auto Repair In Babylon Long Island. Building Your Trust Since 1991.
Auto Repair in
Babylon NY
Reliable Auto Repair In Babylon Long Island. Building Your Trust Since 1991.
Top-trusted Bablyon auto repair, provides the high levels of quality and professionalism you would expect from an auto repair shop, and the friendly and personalized service you only get from a local family-owned business. Call us today and schedule a car repair for your vehicle. 
Why choose tlc's Auto Repair In Babylon NY
Babylon Auto Repair Services
Would you like to be safe while driving in Babylon? Make sure your brake is in a good condition. Let us service it at the right time to save your vehicle in the long run.
Your wheel can be misaligned for numerous reasons. From a car crash to just running over potholes or into a curb. Whatever the cause, once your vehicle starts to pull strongly to one side you should bring it in for alignment services.
 Proper wheel alignments might just be the most important part of the wheel and tire maintenance. Take it as seriously and we're here to help diagnose and correct any issues.
Engine Repair & Replacement
The check engine light coming on is as broad as it gets in auto repair concerns. Our well-trained auto mechanics in Babylon will get to the root of the matter and fix it.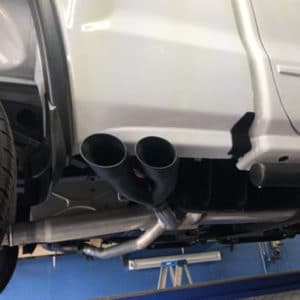 For a smoother ride, reduced emissions release, and minimal noise production, the exhaust system must be up to standard. Let's get it checked out to ensure it's working properly.
Be it Toyota, Honda, GM, Chrysler, or any other brand from any manufacturer – European, Asian, or domestic – we'll be able to give your vehicle thorough and adequate repairs or servicing.
A classic sign here is when the air conditioning system of your vehicle starts to blow warm air or no air at all. Go ahead and reach out to us then or even before for some preventive maintenance. Our standards don't falter. Trust us to provide first-class cooling system services in Babylon always.
Ensure your vehicle is up to New York State standards by bringing it to our authorized inspection station for a quick but thorough inspection.
A simple but effective way of keeping your vehicle running hitch-free in Babylon for thousands of miles. An effective oil change schedule depends on a couple of factors, but most manufacturers recommend getting this every 3,000 to 6,000 miles.
You must maximize your vehicle's suspension system. Beyond tightening loose bolts and nuts as is common, trust us to service your suspension system regardless of your vehicle's make or model.
After your tire appointment with our service advisors, you can have peace-of-mind driving off on the best tires for your vehicle.
To avoid a rickety or jagged ride (even on a smooth road) every time you get in your vehicle, make sure you treat your transmission system right, with regular maintenance and repairs when needed. Our professional auto mechanics know just what to do here.
Babylon -
Village in Long Island
Babylon New York is a hamlet and larger town of Long Island that's densely packed with excellent neighborhoods and areas for activities.
Down Fire Island Ave are a variety of shops and local restaurants. To the north is the Southards Pond park that stretches into Belmont Lake State Park for great hiking and fishing. In the center of Babylon is Argyle Park for great fishing. Babylon is a short drive from the beaches and parks on Jones Beach Island and Fire Island at the bottom of Long Island.
Village in Long Island, New York
Elevation: 7′
Zip code:11702, 11707
Population: 214,191 (2010)
Area: 114.20 mi² (52.31 mi² Land / 39.609 acres Water)
Honest & Reliable Auto Repairs
Don't compromise on safety for yourself or others on the road. Drop by our shop or give us a call.