Auto and Truck Repair in
Brooklyn NY
Reliable Auto Repair In Brooklyn Long Island. Building Your Trust Since 1991.
Auto and Truck Repair in
Brooklyn NY
Reliable Auto Repair In Brooklyn Long Island. Building Your Trust Since 1991.
Top-trusted Brooklyn auto repair, provides the high levels of quality and professionalism you would expect from an auto repair shop, and the friendly and personalized service you only get from a local family-owned business. Call us today and schedule a car repair for your vehicle. 
Why Choose TLC's Auto and Truck Repair in Brooklyn, NY
BROOKLYN Auto Repair Services
Brooklyn New York is a large place with long roads, there's only so much your vehicle's brake can take before they need repair or replacement.
Experts recommend every 50,000 miles. Bring your vehicle let's check out the brake situation for you.
Wheel alignment determines the angle of your vehicle on the road. Keep it aligned and enjoy maximum performance of your vehicle on the roads of Brooklyn.
Modern vehicles require more computerized treatment, especially for diagnostics. Auto and truck repair needs auto mechanics who're ASE-certified to handle it. We've got that at TLC Auto and Truck Repair
Engine Repair & Replacement
Regular engine maintenance not only ensures your engine is in good working conditions but also helps to monitor engine performance.
TLC Auto and Truck Repair efficiently serves the engine repair and replacement needs of drivers in Brooklyn.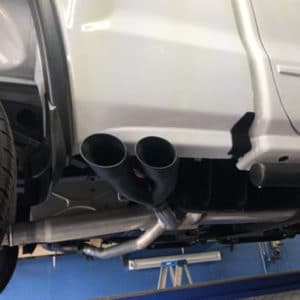 Getting your exhaust system services and repairs on time will save you from having to replace the entire system. However, if you do require replacement here, we'll put the best auto mechanics on the job.
Our auto and truck repairs experts in Brooklyn will offer auto and truck maintenance services based on your vehicle's manufacturer's recommended schedule for the best results.
Heating and AC aren't just luxuries for a vehicle. They are very important for the overall functionality of the vehicle and we'll treat them as such.
You can come to our shop for your annual NY motor vehicle inspections. We'll make sure you can drive legally on the roads of Brooklyn.
Changing your oil vehicle's oil regularly is one of the best ways to keep your vehicle's engine running optimally.
Bring it in every 3,000 to 6,000 miles and we'll use the best methods and highest quality oil for your vehicle.
Push it longer in Brooklyn NY and you risk excessive buildup of sludge and oil starvation in some parts of your engine.
With your suspension system out of order, you cannot control your vehicle. Let our ASE-certified auto mechanics return control to you by fixing the system.
From traction to movement, you can rely on your tires to get you where you need to go in Brooklyn if they are in good condition. Our tire services and maintenance repair and replacement ensure this is the case.
A faulty transmission can take your vehicle out of commission. Prevent this by regular servicing. All your vehicle's transmission needs can be efficiently taken care of by us.
Brooklyn -
Village in Long Island
Brooklyn Borough, Kings County, NY is the largest borough in New York City.
It has been around for so long, growing into a fascinating destination to visit.
With about 30 miles of shoreline, there are no shortages of lovely beaches to visit. It's a place that is rich in history and innovation – including teddy bears and the first bank credit card! There's no surprise there considering it's a hub of economic activities.
The history equally translates to the lifestyle and art appreciation side in the borough. Brooklyn boasts of numerous parks including the famous Coney Island for fun activities.
Beyond that, there are about 700 arts and cultural institutions including the Brooklyn Museum, Barclay's Center, and Brooklyn Academy of Music.
Largest Borough in New York
Elevation: 220′
Zip code: 112
Area code: 718/347/929 and 917.
Population: 2,648,403 (2010)
Area: 178 square miles (Land 109 square miles, Water 70 square miles [39%]).
Honest & Reliable Auto Repairs
Don't compromise on safety for yourself or others on the road. Drop by our shop or give us a call.