Auto Repair in
Deer Park NY
Reliable Auto Repair In Deer Park Long Island. Building Your Trust Since 1991.
Auto Repair in
DEER PARK NY
Reliable Auto Repair In Deer Park Long Island. Building Your Trust Since 1991.
Top-trusted Deer Park auto repair, provides the high levels of quality and professionalism you would expect from an auto repair shop, and the friendly and personalized service you only get from a local family-owned business. Call us today and schedule a car repair for your vehicle. 
Why choose tlc's Auto Repair In Deer Park NY
Deer Park Auto Repair Services
Leaving a brake repair or replacement till the last minute is all too common among drivers. The consequences can be disastrous. Let us help you with basic maintenance and brake services before it's too late.
Let us help you achieve smooth driving in Deer Park with a properly aligned wheel. This service also helps to extend the life of your tires.
Computer diagnostics are a crucial part of maintaining your vehicle's health. This aspect of auto repair comes naturally to our computer techs. Plus, they're ASE-certified and ready to go.
Engine Repair & Replacement
Engine issues are some of the most common and (expensive) problems a vehicle can have. Regular maintenance can prevent this.
 Our customers in Deer Park, NY, trust us to provide efficient and affordable engine repairs and replacements with only the most superior parts in the market.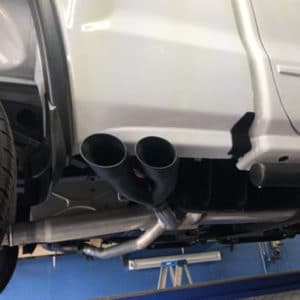 Being able to drive with your windows rolled down for some fresh air is partly thanks to minimal exhaust emissions. Make sure your exhaust isn't leaking or causing issues for you and other drivers.
Is your vehicle European, Asian, or domestic? It doesn't matter. As long as you're a driver in Deer Park, we can attend to you and service your vehicle.
We know how important the cooling system of your vehicle is to you. You can rely on our experts to provide first-rate services here.
All Deer Park vehicles are required by New York State laws to pass an annual inspection before being deemed safe to drive on the roads. Our station is licensed to inspect vehicles and issue inspection stickers.
We'll get our hands dirty to give you a clean ride for thousands of miles in Deer Park. An oil change will ensure this. Every 3,000 to 6,000 miles is a decent oil change duration.
Don't wait till you've veered off the road in Deer Park, NY before you get your suspension and steering checked out. Once something feels off with these, bring the car in for our ASE-certified auto mechanics to take a look at it.
Different tires are available in the market. Each type is best suited for different vehicles, terrains, and mileage requirements. It can be tough making a decision. Our experts will give you a hand with this and also in changing your tires.
Whether it's a big, small, automatic, or manual vehicle, the transmission system is an important part of it. Important and rather complicated. The right tools and expertise is needed to service and repair this. Fortunately, we've got it all.
Deer Park -
A small hamlet in Long Island
Deer Park New York is a small hamlet on Long Island. It was founded as being one of the biggest agriculture spots for New York.
However, after World War II it became more residential. It's home to a flourishing neighborhood and shopping district, most notably a $300 million outlet mall built by Tanger Outlet. To the northeast is the Edgewood Oak Brush Plains Preserve which has excellent hiking and biking trails, and to the southwest is the Belmont Lake State Park that has impressive lakes and trails.
Hamlet in Long Island, New York
Elevation: 75′
Zip code:11729
Population: 27,479 (2019)
Area: 6.2 mi²
Honest & Reliable Auto Repairs
Don't compromise on safety for yourself or others on the road. Drop by our shop or give us a call.