Auto Repair in
Huntington NY
Reliable Auto Repair In Huntington Long Island. Building Your Trust Since 1991.
Auto Repair in
HUNTINGTON NY
Reliable Auto Repair In Huntington Long Island. Building Your Trust Since 1991.
Top-trusted Huntington auto repair, provides the high levels of quality and professionalism you would expect from an auto repair shop, and the friendly and personalized service you only get from a local family-owned business. Call us today and schedule a car repair for your vehicle. 
Why choose tlc's Auto Repair In Huntington NY
Huntington Auto Repair Services
 If your vehicle has got faulty brakes, it's not safe for the roads of Huntington. You can rely on our experts to repair or replace them without hassles.
 Most experts recommend getting new brake pads every 50,000 miles but this depends on driving style and conditions. We'll help you figure this out.
Wheel alignments are necessary to keep your tires angled correctly and level to the ground. That's a service we provide for the people of Huntington.
Vehicles today have become highly computerized. That has completely changed the face of auto repair. We've got ASE-certified auto mechanics who are well equipped with the knowledge and tools to tackle even the most delicate issues that may arise here.
Engine Repair & Replacement
We repair and replace any engine issues regardless of the make and model of your vehicle. Our customers in Huntington can attest to our expertise here.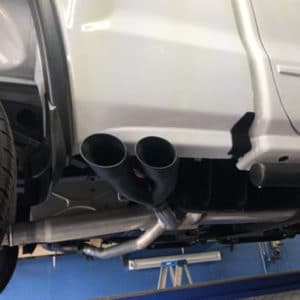 Be it exhaust gas recirculation, basic inspection, or repair services of your vehicle's exhaust system, we are ready to take care of it. Let's keep the air of Huntington clean and safe, one vehicle at a time.
Make or model isn't a barrier to us. We've got the best hands in the business to manage all brands of vehicles, whether European, Asian, or domestic.
Don't allow your vehicle's air conditioner or heater to make you uncomfortable. You can trust our auto mechanics to fix any issues these units might have so you enjoy every trip you take in Huntington.
In line with the official New York motor vehicle inspection laws, your vehicle must be in good condition to drive legally on the road. We are licensed to carry out this inspection.
After driving for over 3,000 miles on Huntington's road, you should come in for an oil change. This is an excellent way to keep your vehicle's engine running for thousands of miles more.
Stay in control of your vehicle when you're out on the road by ensuring your steering and suspension system is in good working condition. TLC offers you quality and affordable suspension system service and repair.
Whatever your tire requirements are, from enjoying a smoother ride or extra traction to just a high-performance tire, we're available to help you make the right choice.
Issues with your vehicle's transmission system could result in the total shutdown of your car. Fortunately, we can help you get your car back on the road in no time by fixing any issues with your transmission system.
Huntington -
Small town in Long Island
Huntington New York is a small town on Long Island home to a rich history and even richer local culture. It has many widespread neighborhoods packed with forests and parks.
There are many museums and cultural centers like The Paramount, The Heckscher Museum of Art, and Cinema Arts Centre. There's a variety of historical places like the Dr. Daniel W Kissam House where outdoor flea market events are held. There are also numerous beaches in Huntington Bay to offer people sights of the ocean. Huntington is particularly famous for the variety of golf clubs and parks
Small Town in Long Island, New York
Elevation: 135′
Zip codes:11721, 11724, 11731, 11740, 11743, 11746, 11747, 11750, 11768
Population: 203,264 (2010)
Area: 137.1 mi² (94 mi² Land / 27584 acres Water)
Honest & Reliable Auto Repairs
Don't compromise on safety for yourself or others on the road. Drop by our shop or give us a call.