Auto Repair in
Massapequa NY
Reliable Auto Repair In Massapequa Long Island. Building Your Trust Since 1991.
Auto Repair in
MASSAPEQUA NY
Reliable Auto Repair In Massapequa Long Island. Building Your Trust Since 1991.
Top-trusted Massapequa auto repair, provides the high levels of quality and professionalism you would expect from an auto repair shop, and the friendly and personalized service you only get from a local family-owned business. Call us today and schedule a car repair for your vehicle. 
Why choose tlc's Auto Repair In Massapequa NY
Massapequa Auto Repair Services
Car drivers in Massapequa can benefits from frequent and thorough repairs (or replacement) to the brake system of their vehicles.
Whether two-wheel or four-wheel alignment, routine wheel alignment will ensure optimal vehicle performance. Maintain straight-line tracking with a properly angled vehicle. Roll into our store today and roll out aligned and ready to go.
With extensive computer diagnostics, our technicians will get a clear view of your car's vital systems and the situation within them. Best believe we've got the perfect solution for any issues found.
Engine Repair & Replacement
Ready to enjoy the open road in Massapequa? Get your car in order starting from the powerhouse, the engine. Look out for the signs associated with engine failure and nip them in the bud.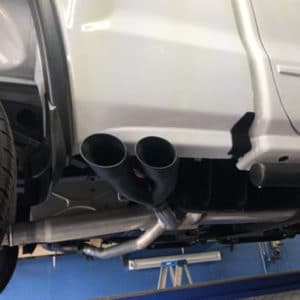 Contribute your quota to keeping Massapequa's environment clean and safe by ensuring your vehicle's harmful emissions are kept to the minimum. Get your exhaust system checked out now.
Irrespective of your car's brand, we've got technicians well-equipped to handle most of the major brands out there. So, do you own a Toyota or a Honda a GM, or a Chrysler? Bring it on!
Heating and AC repairs are common auto repair services. Our ASE-certified technicians are trained and equipped to handle any type of issue here.
To cruise down the roads of Massapequa, your vehicle must be in line with all NYS vehicle laws. A thorough inspection by a NY State licensed inspection station such as ours is a must.
Every 3,000 to 6,000 miles is a good milestone to reach before changing your oil. Based on your driving skills, the road conditions, and your vehicle, we can advise you on the best timeline to follow here.
The suspension system of vehicles in Massapequa is important to the overall driving conditions of the vehicle. Despite the rather complicated nature of most vehicle suspension and steering systems, we've got qualified auto mechanics who can handle this and suspend all your worries.
DO NOT buy tires for your car without being fully informed. Our advisors will help you figure out what kind to go for depending on the road, the state of your vehicle, and your budget.
A series of complicated connections make up the transmission system of your vehicle. Quite complicated, but not for our ASE-certified technicians. We've got it covered.
Massapequa -
A small hamlet in Long Island
Massapequa New York is a small hamlet in Long Island right on the coast to the South Oyster Bay. Broadway stretches through the center of the hamlet with many shops and stores dotted about.
Running on both sides of Massapequa are two parks: Tackapausha Nature Preserve that has trails and a museum of the ecology of the area, and Massapequa Preserve is one of the most beautiful areas in Nassau County with lakes, hiking trails, excellent trails for bikes and it stretches towards the ocean. It's a quick hop over to Jones Beach State Park for a variety of beaches and events.
Hamlet in Long Island, New York
Elevation: 26′
Zip code:11758
Population: 21,784 (2019)
Area: 10.36 mi² (9.32 mi² Land / 256 acres Water)
Honest & Reliable Auto Repairs
Don't compromise on safety for yourself or others on the road. Drop by our shop or give us a call.