Auto Repair in
West Islip NY
Reliable Auto Repair In West Islip Long Island. Building Your Trust Since 1991.
Auto Repair in
West Islip NY
Reliable Auto Repair In West Islip Long Island. Building Your Trust Since 1991.
Top-trusted West Islip auto repair, provides the high levels of quality and professionalism you would expect from an auto repair shop, and the friendly and personalized service you only get from a local family-owned business. Call us today and schedule a car repair for your vehicle. 
Why choose tlc's Auto Repair In West Islip NY
West Islip Auto Repair Services
Just in case your brakes are squeaking, grinding, or showing other signs of damage, bring your vehicle for a routine brake check and potential repair or replacement.
Your car veering to the right or left of the road is a classic sign of a misaligned wheel. Are you in West Islip? Come on over to TLC and we'll make sure your wheel is aligned and your tires set evenly and parallel with one another.
Don't ignore computer diagnostics for faulty car issues. It could point you in the right direction and help you understand the issue with your vehicle. Only the best and most accurate tech tools will be used by us to diagnose and repair any issues with your vehicle in West Islip.
Engine Repair & Replacement
Regular engine tune-ups will ensure your engine performs optimally at all times. Bring your car over the moment you spot an issue with the engine and our auto mechanics in West Islip will thoroughly assess and service it.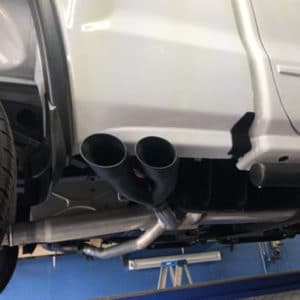 Pinpointing the exact part of an exhaust system with issues is a task that requires an expert. We have ASE-certified experts who will do this and also provide a solution.
It doesn't matter if the vehicle is a European, Asian, or Domestic one, we've got you covered. All major car brands, from Toyota to Honda or GM and more are serviceable by our experienced technicians.
Issues with the cooling system of your vehicle? That can be rather frustrating. Trust us to handle this and make your vehicle as comfortable as possible.
We are licensed to carry out New York State inspections on vehicles in West Islip. Kick back and relax in our comfortable lounge while we inspect your vehicle for safety and emissions.

 
Recommendations by most manufacturers are to get your oil changed every 3,000 to 6,000 miles. To figure out exactly when to do this, come on over and we'll help you and also help you with the actual oil change service.

 
The suspension system is a medley of parts that work together to ensure safe and comfortable driving for you in West Islip. Our techs are well-versed in this aspect of auto repair and can handle just about any issue(s) that may arise here.
From traction requirements and mileage to even basic information on tires such as size, speed rating, and tread wear information, our experts in West Islip have got you covered.

 
The transmission system of your vehicle ensures you can control when it slips in and out of gear. Several issues could crop up here. Fortunately, our experts are skilled in figuring these issues out and fixing them.
West Islip - Hamlet in Long Island
West Islip is a small hamlet in Long Island that's home to idealistic neighborhoods and private marinas in the south. Down Union Blvd is a variety of stores and small restaurants. To the north, Anthony Casamento Park has many sporting courts, and to the west is the large Southward Ho Country Club for excellent golfing.
Near the coast is the peaceful Gardiner Country Park that ends with a wide beach facing the Great South Bay. It's a quick hop over the bay to Captree State Park and a variety of beaches stretching the bottom of Long Island.
Hamlet in Long Island, New York
Elevation: 19,69′
Zip code: 11795
Population: 26,844 (2019)
Area: 6.8 mi² (6.3 mi² Land / 256 acres Water)
Honest & Reliable Auto Repairs
Don't compromise on safety for yourself or others on the road. Drop by our shop or give us a call.